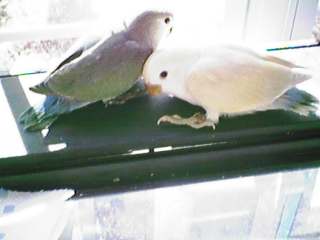 MCBS is now online ...
Here you will find current events and interesting information for and about club members.

Lesbian stores and shopping for bisexual women.
Butt Plugs - BUTT PLUG: Ravishing Reamer, Zing Pink Pearl, Tush Toy, Duo Balls, Anal Flex A Pleasure, Pure Plug, Dildos - TANTUS: Flirt Blue Dildo, Sydney Probe-Clear Acrylic, Twice as Nice - Double Trouble Purple, TANTUS Douches - Black Bulb Douche, Unisex Travel Douche
Club Meeting Schedule:


Club Dinner at LA Madeline in Cloumbia,MD
October 23, 2001 6:30 pm
On The Wing-- online



MCBS Now has an On-Line version of our monthly newsletter. CHeck out the MCBS Online page and see for yourself!
If you are interested in Joinging this bird club, please email the editor for information.
To receive the unabridged version of the newsletter via e-mail you must be a member in good standing. To submit your request email MCBseditor@hotmail.com
and put On The WIng in the subject line. That's how easy it is!